A Unique Opportunity to Help Save a Priceless World Heritage at Risk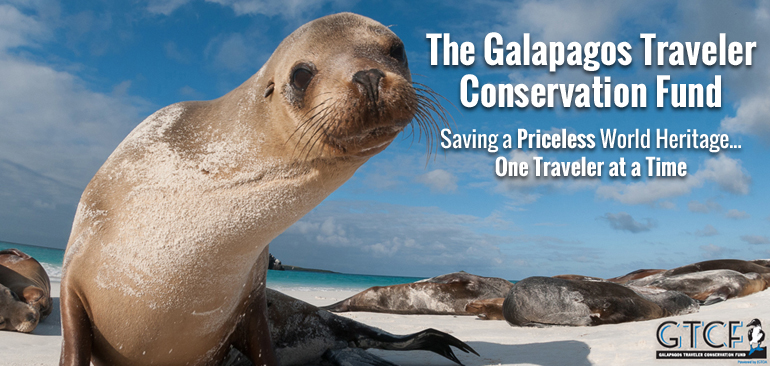 The opportunity to visit the Galapagos Islands is a remarkable privilege. In 1979, the islands became one of the first 12 UNESCO World Heritage sites due to their outstanding value to humanity, exceptional biodiversity and pristine ecosystems. As a unique living laboratory, they inspired Charles Darwin's theory of evolution and continue to inspire new generations of scientists and adventurers, alike. They are, indeed, a priceless World Heritage.
But today, the Galapagos Islands and their remarkable wild inhabitants need your help. Invasive species, illegal fishing, population growth and other problems pose a grave and immediate threat to the islands' unique ecosystems and irreplaceable wildlife.
We believe that visitors like you have an important role to play in helping to solve these problems and safeguarding the islands forever.
Making a tax-deductible donation to the Galapagos Traveler Conservation Fund is an easy and effective way for you to directly support the people and organizations doing the difficult and important work of preserving these remarkable islands for future generations.
Click here to learn more about the Galapagos Traveler Conservation Fund.
* Indicates a required field
IGTOA is a nonprofit, tax-exempt charitable organization (tax identification number 16-1533920) under Section 501(c)(3) of the Internal Revenue Code. Donations are tax-deductible as allowed by law.
Please note: When you click "Donate Now" your donation will be securely processed through Stripe. You will receive a confirmation email after you donation is made. If you do not, please email exd@igtoa.org.